echo $language_vars["windkanal"]; ?>
echo $language_vars["windkanal_text"]; ?>
echo $language_vars["wissenswert"]; ?>
Mon
Tue
Wed
Thu
Fri
Sat
Sun

1

2

Date :

Saturday, 02 March 2019

3

Date :

Sunday, 03 March 2019

4

5

6

7

8

9

10

11

12

13

14

15

16

17

18

19

20

21

22

Date :

Friday, 22 March 2019

25

26

27

28

29

30

31
Tenor recorder Canta knick german double hole
Description
Canta – the joy of ensemble playing
Versatile, reliable recorder ensemble with an homogenous sound, made of pearwood
Natural holding position: the "knick" (bent head) brings the instrument closer to your body; you have a significantly smaller distance to get to the lower notes.
Pleasantly clear sound – speaks easily: for use in ensembles or as a solo instrument, Canta is the model that offers versatility.
Especially resilient and reliable due to the choice of wood and robust, practical design.
Relaxed holding position due to the wellbalanced weight distribution, light construction and slender, economical design.
The tenor is the ideal instrument for anyone who already plays the soprano recorder but loves a warmer, deeper recorder sound. You don't have to relearn anything: the fingerings and notation are identical to that of the soprano recorder
Wood type: Pearwood
Fingering: Baroque with double holes
Fingering chart: download
Range: c1 – g3
Pitch: a1 = 442 Hz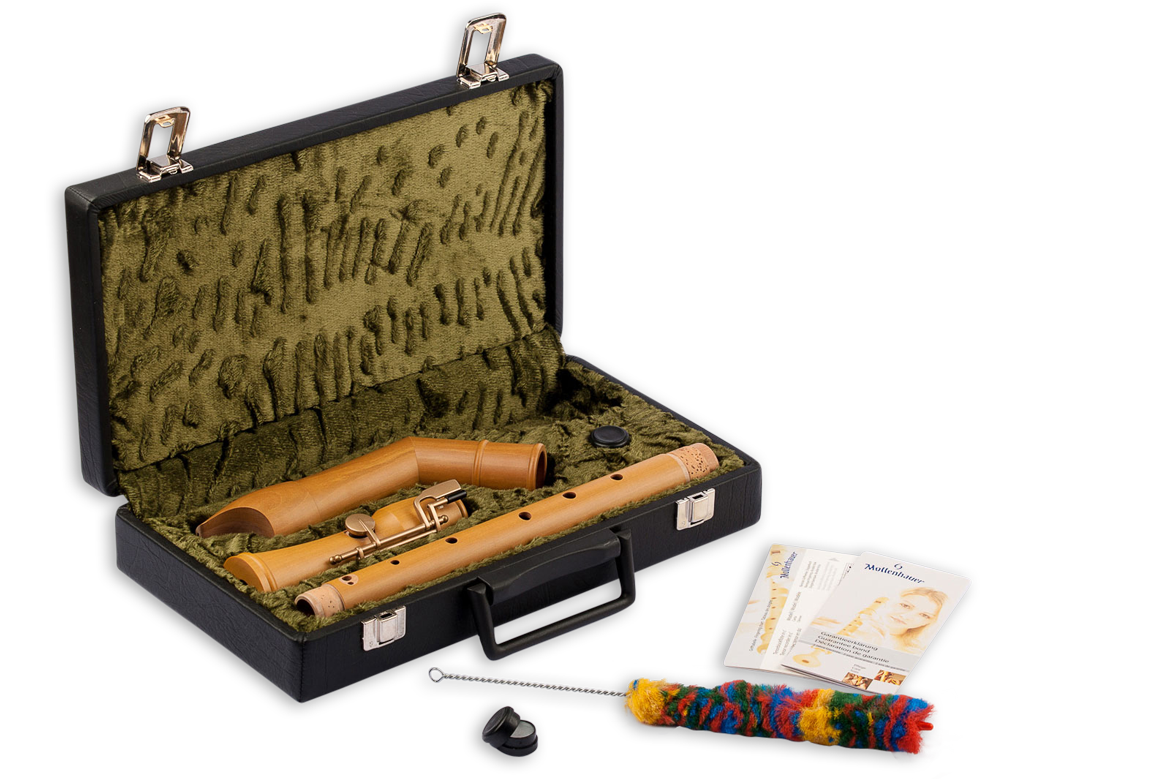 Instrument
Case
Microfibre mop, highly absorbent
Joint grease
Fingering chart
Maintenance instructions
Mollenhauer
Canta
Series overview/Canta
https://www.mollenhauer.com/en/recorders/recorders/recorderoverview/canta/2466k