Anton Heberle (1807) Concertino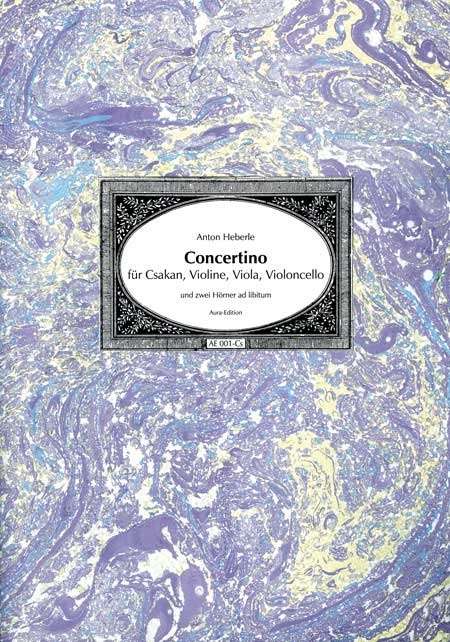 Order number:

64801

EAN

0642108784705
Anton Heberle Concertino (1807) for Csakan, violin, viola,...
more
Product information "Anton Heberle (1807) Concertino"
Anton Heberle
Concertino (1807)
for Csakan, violin, viola, violoncello and two horns ad lib.
Aura-Edition AE 001-Cs, score with 6 parts
Heberle's Concertino is, without doubt, a key work of the Csakan repertoire. The composition has survived in two sources: as a manuscript and also as individual printed parts from the 19th century. The current reprint offers both score and individual parts in a reliable edition for performers for the first time.
The piano reduction is available as AE 002-Cs.
Another version in G major for soprano recorder and piano is available as AE 024-MB.
The marbled coverings of many of these books are made individually by hand. Therefore every copy differs both in colour and pattern from the examples shown. Every cover is unique. Made by Atelier HaPuRo.
More Informations about "Anton Heberle (1807) Concertino"
Available downloads: