No results were found for the filter!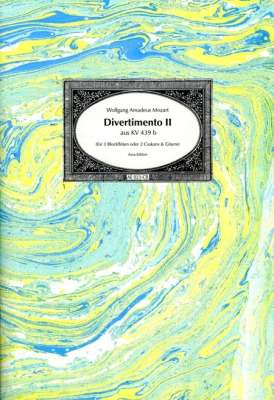 W. A. Mozart, Divertimento II
Wolfgang Amadeus Mozart (1756-1791) Divertimento II from KV 439 b for 2 Csakans (2 clarinets in A) and guitar or alto recorder, tenor recorder and great-bass recorder in C (basson/violoncello/viola) Aura-Edition AE 023-CB, score in two...
Wilhelm Klingenbrunner, Duo op
Wilhelm Klingenbrunner (1782-1850) Duo op. 20 no. 1 for two Csakans (two recorders) Aura-Edition AE 011-CB, score The first extensive movement of this Csakan duet, published in 1812, is in sonata form. There follows a short snappy...