echo $language_vars["windkanal"]; ?>
echo $language_vars["windkanal_text"]; ?>
echo $language_vars["wissenswert"]; ?>
Bass recorder Canta knick baroque
Description
Strong, stable sound: the foundation of the ensemble!
Natural holding position: the "knick" (bent head) brings the instrument closer to your body; you have a significantly smaller distance to get to the lower notes.
Relaxed playing: the right arm hardly needs to stretch; this lightweight bass will not cause tension!
Ergonomics play a large role in the design of this bass. This instrument is comfortable for players who otherwise have difficulties with conventional basses.
Feels good to play: the mouthpiece is designed to be blown directly. Knick bass Baroque Ergonomically designed
Ergonomically designed key system: changing fingering is made easier by the roller attached to the double key.
Wood type: Pearwood

Fingering: Baroque with double holes and four keys
Fingering chart: download

Range: f – h2
Pitch: a1 = 442 Hz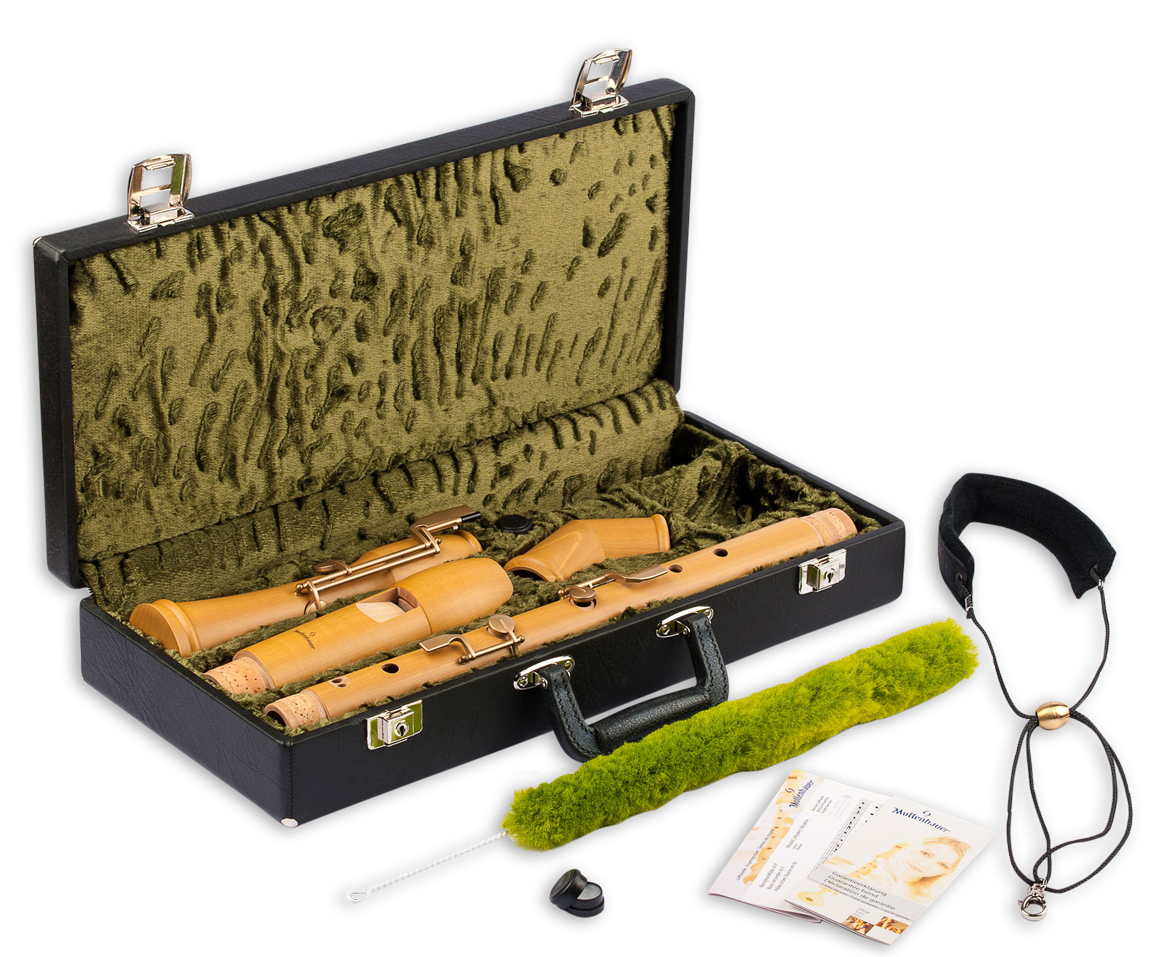 Instrument
Case
Support strap
Thumb rest
Microfibre mop, highly absorbent
Joint grease
Fingering chart
Maintenance instructions
Mollenhauer
Canta
Recorders/Playing level/Recorders for Masters
https://www.mollenhauer.com/en/catalog/recorders/playing-level/recorders-for-masters/bass-recorder-canta-knick-baroque-detail