echo $language_vars["windkanal"]; ?>
echo $language_vars["windkanal_text"]; ?>
echo $language_vars["wissenswert"]; ?>
Bass recorder Denner
Description
The lower register
Newly designed bass cap with crook
The cleverly designed wind channelling allows for the air to pass through unobstructed and produce a clear and noise-free sound in all registers.
Adjustable sound
Different sound qualities can be achieved by a slight turning of the cap.
Flexibility
Crook adjustable to player's needs.
A magnificent instrument for sophisticated players: Baroque design with carefully crafted details.
Strong sound with clear articulation: for consorts, larger ensembles and recorder orchestras – two playing options:
using cap and crook
without cap for
direct blowing
Head joint designed to be blown directly: hidden under the removable cap is an ergonomically designed mouthpiece that helps make direct blowing of the instrument more comfortable.
Easy-to-speak high register: Full stable low notes and clear high register This bass is also convincing as a solo instrument. Try out Baroque sonatas or alto recorder duets with this instrument; its warm, deep sound lends them a unique charm.
Wood type: Birnbaum
Fingering: Baroque with double holes and four keys

Fingering chart:download
Range: f – h2
Pitch: a1 = 442 Hz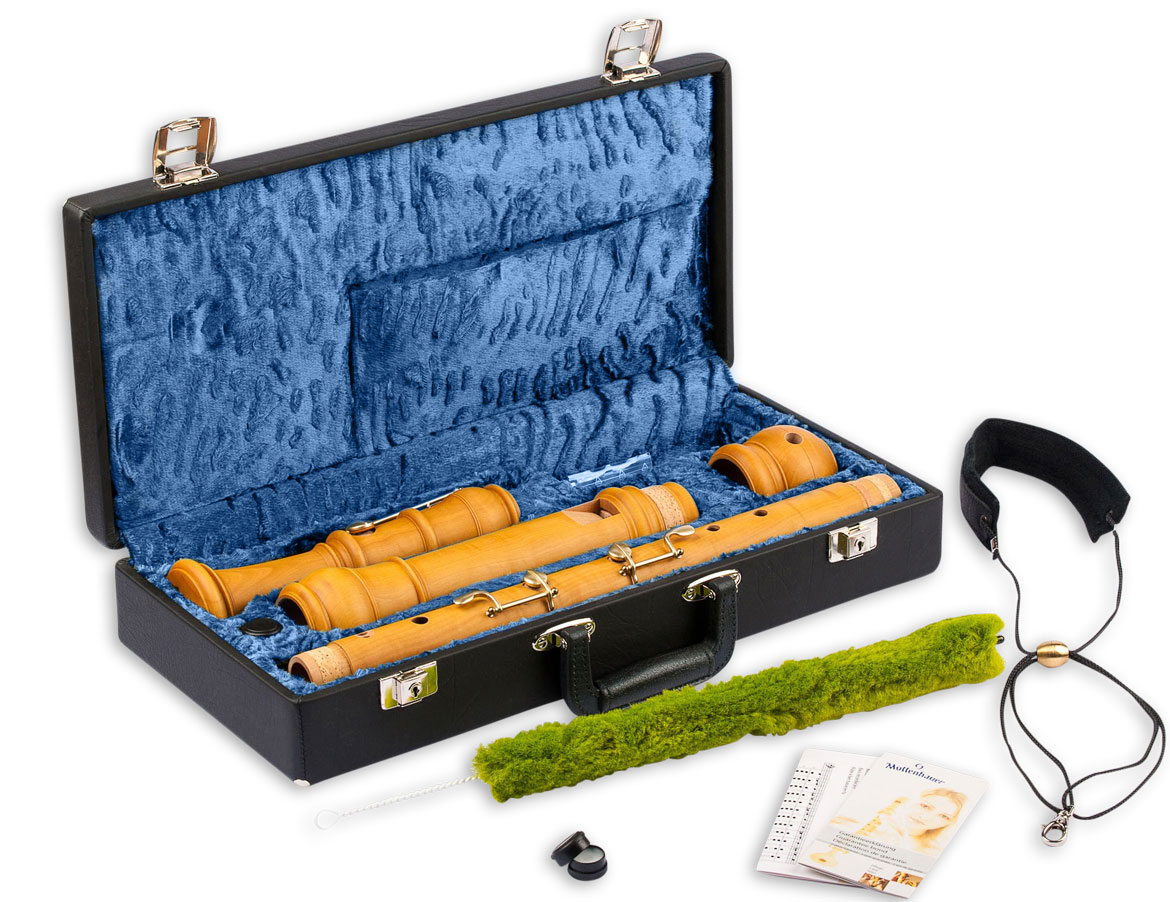 Instrument
Case
Thumb rest
Support strap
microfibre mop, highly absorbent
Joint grease
Fingering chart
Maintenance instructions
Sound sample with crook:


Sound sample without cap:


Mollenhauer
Denner
Recorders/Series overview/Denner
https://www.mollenhauer.com/en/catalog/recorders/series-overview/denner/bass-recorder-denner-detail