echo $language_vars["windkanal"]; ?>
echo $language_vars["windkanal_text"]; ?>
echo $language_vars["wissenswert"]; ?>
Great bass recorder Denner pearwood
Description
A great bass with professional features: strong and virtuosic; able to modulate.
A magnificent sound that also projects well: because of the straight head joint, the sound is projected directly to the audience.
The instrument requires only a minimum amount of air, allowing free, cantabile lines and longer passages
Gis and Es keys enable larger finger holes and thus an especially stable sound.
Wood type: Pearwood, dark stained
Fingering: Baroque with double holes
Fingering chart: download
Range: C – fis2
Pitch: a1 = 442 Hz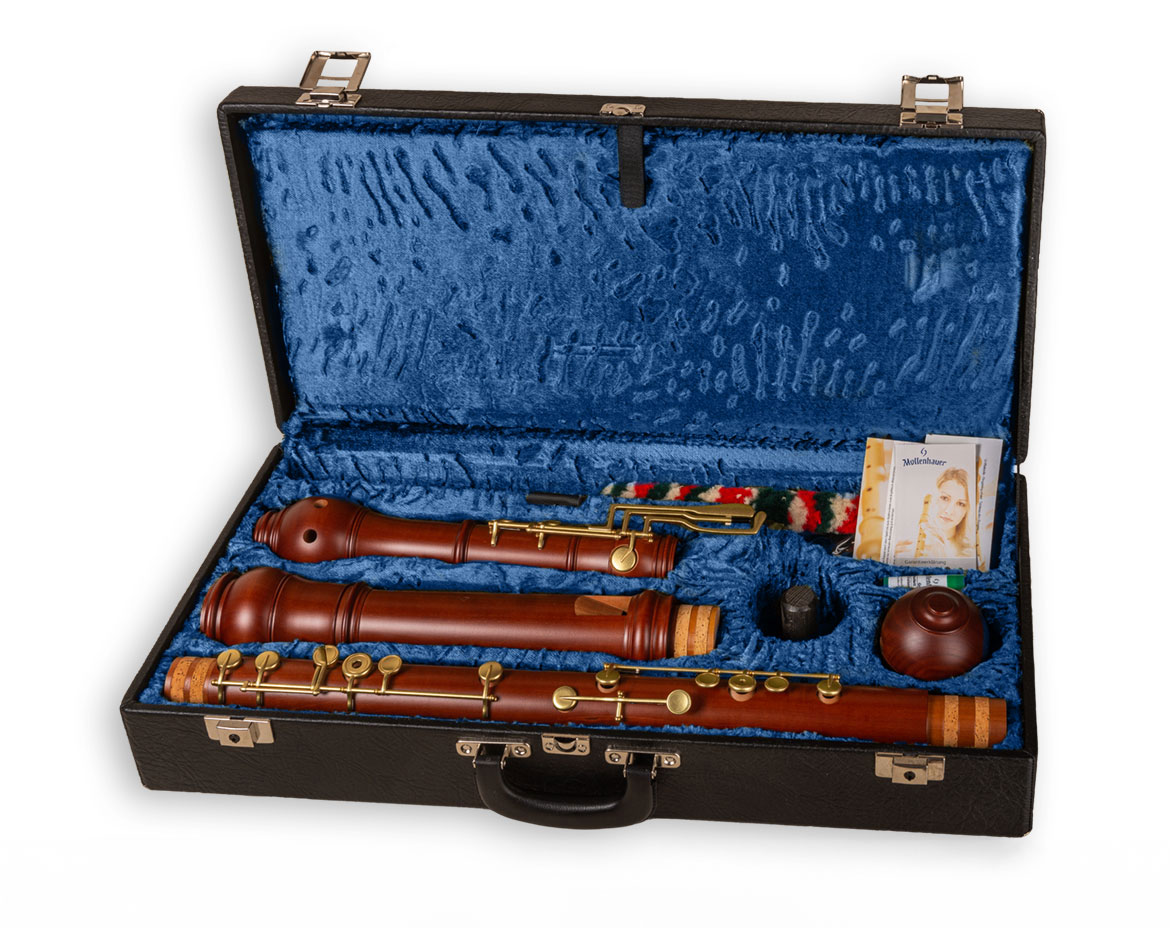 Instrument
Case
Support strap
With adjustable support spike
Adjustable thumb rest
Microfibre mop, highly absorbent
Joint grease
Fingering chart
Maintenance instructions
The recorder case
… space for music
… integrated recorder stand
"The new Mollenhauer Denner great bass is captivating with its round, solid sound, stable in every register. Its key mechanism is comfortable and especially well designed for small hands. An instrument highly recommended for both ensemble and orchestral playing."
Daniel Koschitzki (member of the ensemble Spark)
Mollenhauer
Denner
Recorders/Playing level/Recorders for Masters
https://www.mollenhauer.com/en/catalog/recorders/playing-level/recorders-for-masters/great-bass-recorder-denner-pearwood-detail