echo $language_vars["windkanal"]; ?>
echo $language_vars["windkanal_text"]; ?>
echo $language_vars["wissenswert"]; ?>
Helder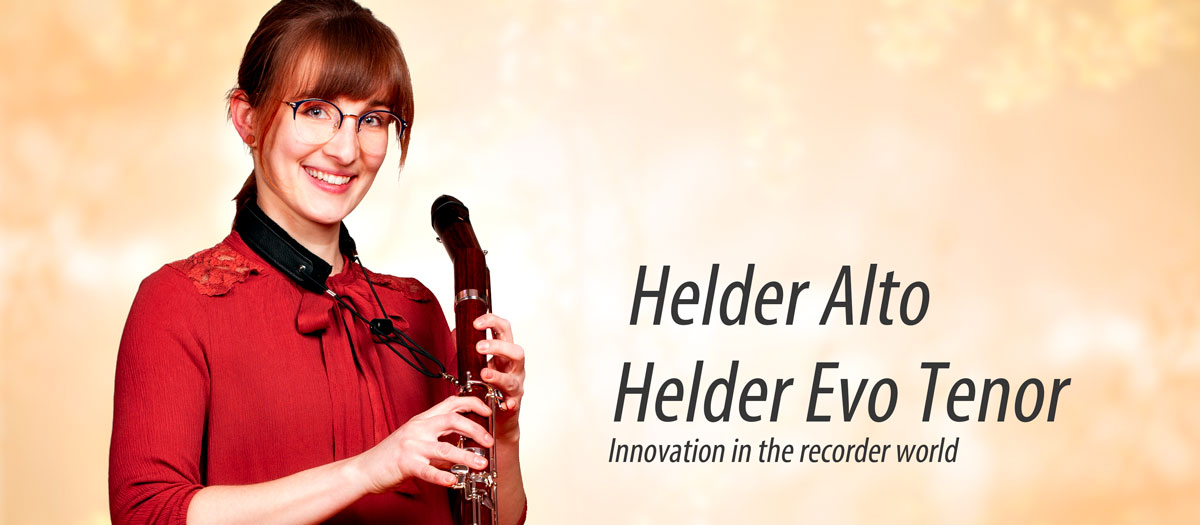 Harmonic recorders: Mollenhauer & Maarten Helder
Lavishly equipped instruments developed in cooperation with the Dutch recorder maker Maarten Helder. Detailed technical extras place these recorders in the "de luxe" class of Harmonic recorders, the new type of recorder with in-tune harmonics.
Expressive, elegant and dynamic sound: the right instrument for those who are looking for new recorder sounds. Assertive and strong so as to be audible in combination with modern orchestral instruments: in modern music, jazz, folk or indeed traditional recorder repertoire.
Extended range into the third octave and beyond: this enables access to new repertoire in areas so far unavailable to recorder players, eg. flute repertoire.
The fingering for the two lower octaves follows traditional "Baroque" patterns; special fingerings are required for the third and fourth octave.
Manufacturer:
Mollenhauer
Results 1 - 2 from 2